30 Different Free Fonts to Make Stylish Graphic Design for Your Next Projects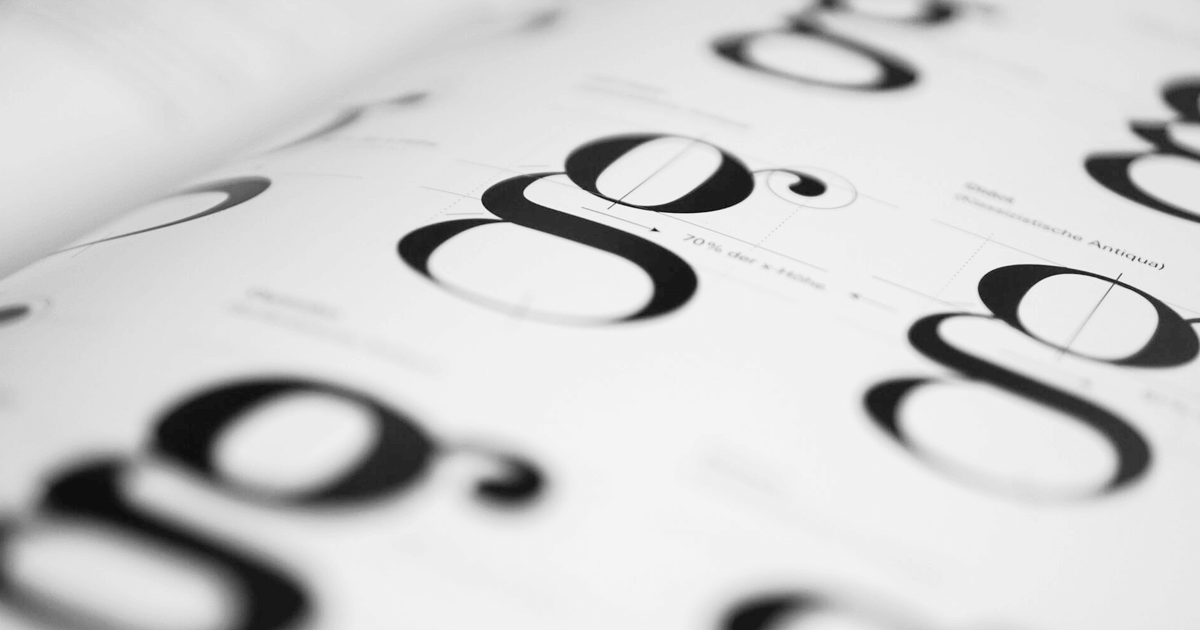 In metal typesetting, a font was a particular size, weight and style of a typeface. Each font was a matched set of type, one piece (called a "sort") for each glyph, and a typeface consisting of a range of fonts that shared an overall design.
In modern usage, with the advent of digital typography, "font" is frequently synonymous with "typeface". Each style is in a separate "font file"—for instance, the typeface "Bulmer" may include the fonts "Bulmer roman", "Bulmer italic", "Bulmer bold" and "Bulmer extended"—but the term "font" might be applied either to one of these alone or to the whole typeface.
In both traditional typesetting and modern usage, the word "font" refers to the delivery mechanism of the typeface design. In traditional typesetting, the font would be made from metal or wood. Today, the font is a digital file.
Free Stylish Fonts:
Sometimes when you go searching for the perfect font for a design, you have a particular look or style in mind. But other times, you just want something simple, clean, and modern. Below, we show you 30 free fonts that are perfect minimalist graphic design. Try one of these modern fonts to position your work at the forefront of design.
Fibre – handwritten Vintage font, all the basic characters are unique and not one has the same noise. The kerning and font metrics are designed to suit the best reading experience a all caps font can have. It is great for giving your projects an authentic handmade feel. The script typeface is perfect for unique designs, like name cards, posters, headlines and many more.
Fonts included
fibre.otf – Includes opentype features
fibre.woff – For use on the web.
NEON is a great quality free vintage font that you can download and use in your Photoshop program as it comes with PSD file format and offered to use in your own personal and commercial project.
Step into the beauty of Belda's elegant form and discover the richness flowing from both its historic influence and its strong elements. At its heart, Belda's graceful style embodies the classical calligraphy of the Roman capital, best known from such Roman monuments as Trajan's Column. To lessen the possibility for error, the builders of these defining structures brushed their templates onto the marble before taking their first cuts from the expensive stone.
Grodna is a font inspired by the posters used in the beginning of the 1900`s in Oradea, which is considered to be the Center of art Nouveau .It is a tall, condensed sherif font with sharp brackets, short arms with a slight curve at the end. The bars are at a rising angle from left to right, and it has a straight spine with 90 degree turns. The weight of the lines does not vary across the elements, its medium sized everywhere. All this comes together and forms a font with clean and elegant aspect.
Olegos is a free elegant stylized and minimal typeface for creative designers to use and play with.
Free font, good for headlines, logos and etc.
Hello, If you want to use this font, please contact me before any commercial use.
My fonts are not allowed for: TV / Cinema / Sex content / Politics / Religion.
Thank's, I hope my work will suit your project, be positive, keep creating!
Cutepunk Font
Cutepunk typeface is a cute that has a personal hand lettering style. Perfect for designing logos, posters, social media posts and more. Cutepunk typeface was designed and provided by Flou, a special designer from Slovakia.
Fonarto is a sans serif font that is combined with classic shape in some parts. It makes Fonarto has a modern style with classic impression. Available in two version, regular and XT style.
Choplin is a modern and clear geometric slab serif with a sturdy heart. It was designed based on the Campton Family, with the same principles in mind: geometry, simplicity and neutrality. As a consequence, Choplin could be seen as an immediate companion to the Campton Family.
However, during the process lots of details were changed in order to sharpen the slab serif character which resulted in a slightly different interpretation. Similar to Campton, it is perfectly suited for graphic design applications ranging from editorial, corporate, web, interaction to product design. In addition, it has an extended range of alternative glyphs, ligatures and OpenType features which provide flexibility and uniqueness wherever it is placed.
Wild Youth is another beautiful hand drawn brush script font from Jeremy Vessey. Wild Youth is a modern font with the distinct influence of adventure and the great outdoors. Perfect for logos, quotes, stationary, apparel and much more. Free for personal & desktop commercial use.
OAF is a hand crafted typeface. It's script style is legible and clear, and it brings an edge to your graphic projects. This new version has improved glyph shapes, making it ideal for Illustrations, logos and other typographic work…. Than you for viewing it. We hope you would like it.
Thanks to Lewis Wilson. All these fonts come free for personal and commercial use. You visit his shop, to see more of his product, and buy fonts support him.
Introducing a lovingly handmade new typeface, Hello Stockholm! A fun and imperfect modern brushed script font with a tough of uniqueness driven by Scandinavian minimalism. Design like a professional with this typeface that fits perfectly for your wedding invitations, street ads, Instagram posts, t-shirt design, branding, and much more. This font is heavily inspired by modern branding where you combine a beautiful script with a perfectly fitting sans serif font. Including uppercase and lowercase alternates as another font with a multilingual support also. OTF and TTF filetypes are included for both fonts.
Borg is a geometric typeface with a curved incision. My inspiration was a sweden furnitures.
The PAOK FC is a greek football team and they used my font on their new jersey in 2015. In 2016 Levante UD,SSC Napoli and Paris Saint-Germain used too in their new jersey.
Buffalo is a loopy & quirky monoline script font from Hustle Supply Co. This premium free font is vintage themed and perfect for branding and promotional projects! Free for personal & desktop commercial use.
The very first sketches of Muller were made about four years ago.In the process they changed to the point where they had nothing in common with the original idea. As it is with most work we do, when we seek perfection, changes are inevitable. It was specifically designed with a wider structure for better appearance in small sizes and the extra attention to the detail was needed for the big sizes. We managed to find the right balance for the perfect universal font family.
Somatic Font Family is a modern typeface and style, designed by Lauren Lee, a professional designer. Somatic provides a skeleton for friendly, honest, and approachable logotypes. Somatic Rounded is a free font created as a skeleton for simple, honest and relatable logotypes by Lauren Lee, a talented Designer and Illustrator based in New York.
A free calligraphy font for beautiful typography. Kadisoka Script is an handwriting font ideal for logotypes and headlines including hundred of features like ligatures, stylistic alternate, and lots of stylistic sets. The free – for commercial and personal use – version has very limited glyphs but it's worth a try! Designed by Aryo Pamungkas.
It's been a while since our last Freebie so we thought It was about time to launch something new for the Layerform community, this time in the form of a completely 100% Commercial FREE Font to use in your creative projects. This font, which we have entitled "Range", is a Grungy, Sans-Serif font with distressed Gylphs making it perfect for any sort of gritty, texturised designs.
The font comes with the letters A-Z, unfortunately no numbers or lowercase glyphs, but we may update this project file in the near future, so stay tuned! We truely feel this is one of the best free grunge fonts to have in your design resources! PLease feel free to message us with your creations and the projects you use this font on! It is 100% FREE to use Commercially on whatever you want.
Cast Iron is a free condensed font featured by geometric shapes. It is ideal for logo design and headlines. Designed and released by Jeremy Vessey.
First inspired by aboriginal writing systems and tribal typography, Yeager from Jeremy Nelson Design, is characterized by angular strokes and irregular joint placements. Like the creative process, the typeface went through a series of evolutions that refined it's weight, proportion, and defining features in an effort to expand it's usability.
The final result features a machined style of construction, geometric angles and form that lends Yeager a grounded voice of authority, confidence, and precision. the combination of hard and soft corners gives it a distinct voice that is also adaptable to a wide variety of applications.
Serico is a free calligraphy style font from Stefano Giliberti. It comes with 390 glyphs and is multilingual. Free for personal & commercial use.
Tradesmith is a brand new vintage font from 1871 Project. This font is the perfect balance of vintage and industrial with squared characters and angled corners – suitable for pairing with other fonts to create authentic branding, logos, lockups & more. It includes 4 styles: Regular, Round, Rough & Stamp, which means you'll be able to get the perfect character your project needs.
Leira Free Hand Drawn Font is a hand drawn brush uppercase font. This font has handwritten feel so it will give your designs personal touch. Bold characters will stand out and be easy to read. It's great for creating identities, logos, posters, cards and packaging design. Uppercase letters, numbers, symbols included.
Check out Calama from Ben Karamyan, a condensed geometric sans serif font with rounded corners. It's perfect for headlines, posters, titles & captions. Free for personal & commercial use.
Cunia is a sans serif font with slightly rounded corners designed by Alejo Bergmann. It contains all capital letters, numerals and symbols. This font is perfectly suited for a variety of display purposes, including logotypes, badges and labels, headlines and banners, prints and much more.
Briberra is hand lettering script font that contains stylistic alternates & swashes that will help to create your own customized designs. You can use this font for quotes, t-shirt designs, branding, plus plenty of other projects. This font contains multi lingual characters, supports PUA and is available in OTF and TTF formats.
Colus is a free display font, whose designer Stan Partalev was inspired by stone and wooden carved letter inscriptions. With a classical appearance and mature characteristics, this typeface family is appropriate for impressive headlines, remarkable logos, and beautiful signs. As the first professional font by Stan, Colus comes with the broad support of many Latin and Cyrillic based languages, proper localizations, lining numbers and old style figures. Colus pro scriptum est!
Introducing America by Alex Joganic. America is a bold textured script with large dramatic capitals and a natural flowing stroke. Alex was heavily inspired by the raw messaging of the recent Childish Gambino track of the same name and ended up with a fancy, yet rough final product
It features a full upper & lower case character set along with several alternate characters for creating a custom hand lettered feel in your work.
ColorTube is the first FREE *colored font by Ivan Filipov. He started working on it a few years after he created Multicolore. The typeface is constructed following geometric principles. Also, notice that not all endings or crossings are following the "color overlay" logic—as Ivan says himself he did some changes to make it more appealing. For now, ColorTube supports Basic Latin character set. In the future, he's planning to add accented character and diacritics, as well as Cyrillic. You can see more of Ivan's projects on his website – neogrey.com
---